text.skipToContent
text.skipToNavigation
If you have previously used the Omega Website, you will need to Reset your Password on the new site.
Resetting your password is required one time only.
Configure Product
Saved Configuration
View Configuration
Terms and Conditions
Saved Addresses
Something went wrong
Your card information was not accepted. Please contact the issuing bank for details.
Payment submission timed out. The server might be busy.
There was an error processing your request.
Please verify there are no missing or invalid fields.
Please enter a card number
Please select a card type
Please enter a value for this field
Please enter an expiry month
Please enter an expiry year
Please enter an issue number
Please enter a start month
Please enter a start year
The card number is not valid
The card type is not supported
The card verification code is not valid
The expiry month is not valid
The expiry year is not valid
The issue number is not valid
The start month is not valid
The start year is not valid
This field is required
Errors were found with the address you provided. Please verify your address.
Date should be in MM/DD/YYYY format
Please enter valid values
Please enter future date
Please enter the shipping date
Shipment date is updated
Back To Top
Thermostats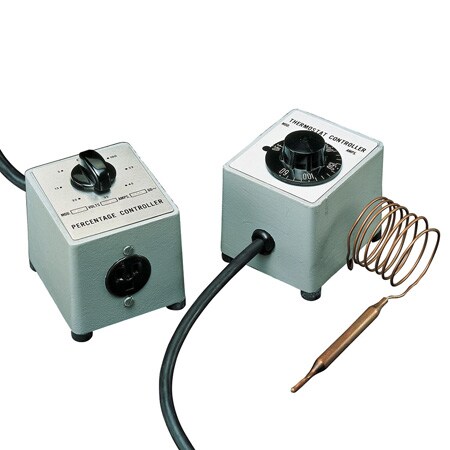 Compact Temperature Controllers for Lab Heaters
The OMEGALUX™ percentage controller is a manually adjustable control which provides variable selection of average heater power. The controller varies the proportion of "off... Read More
This product has variations available for quick shipping.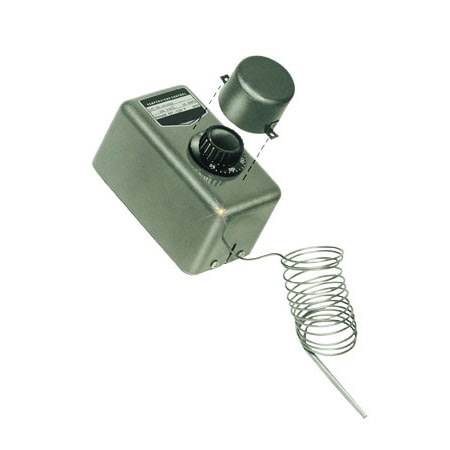 Rugged Bulb & Capillary Thermostats
These thermostats use sensitive bulbs that can be used in confined locations. Styles 4 and 5 bulbs are designed for inserting in drilled holes in platens and dies or for di... Read More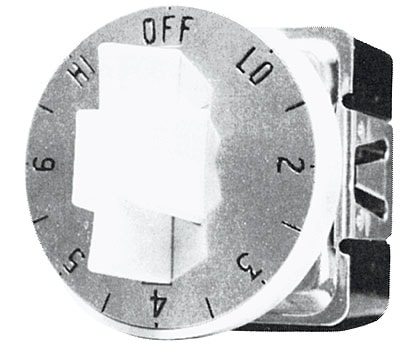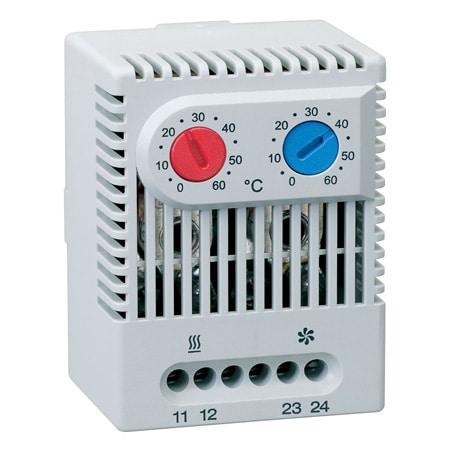 Dual Thermostat
The ZR011 houses two separate thermostats, allowing the independent control of heating and cooling or other equipment. Both thermostats offer wide adjustment ranges and are color coded for easy function recognition.
Read More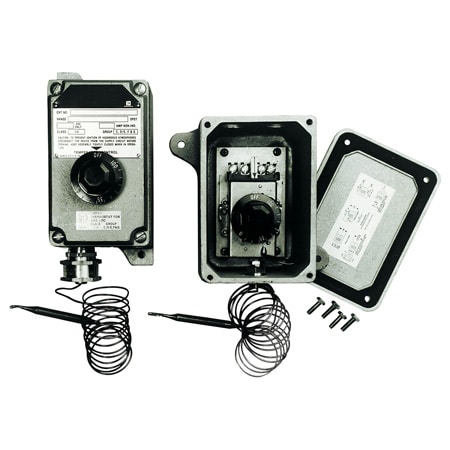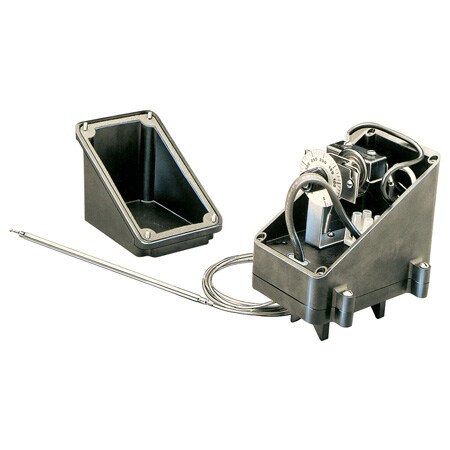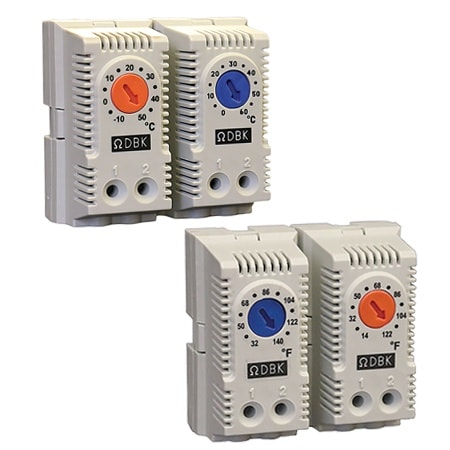 Thermostats
These easy to use thermostats are ideal for heating and cooling applications. The thermostats can easily be mounted on a DIN rails.
Read More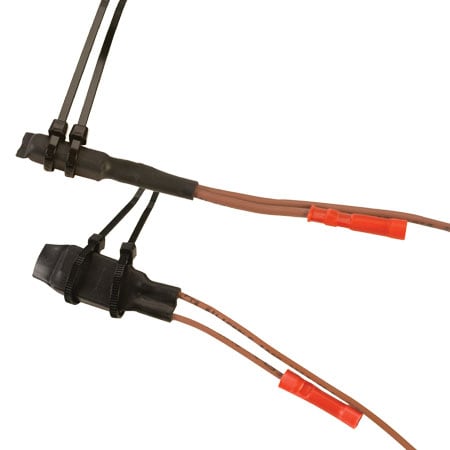 In-Line Thermostats
These in-line thermostats are available in 100 to 250 Vac or the low voltage models of 12 to 24 Vdc. Easy to use. The thermostats come with cable ties for mounting. They al... Read More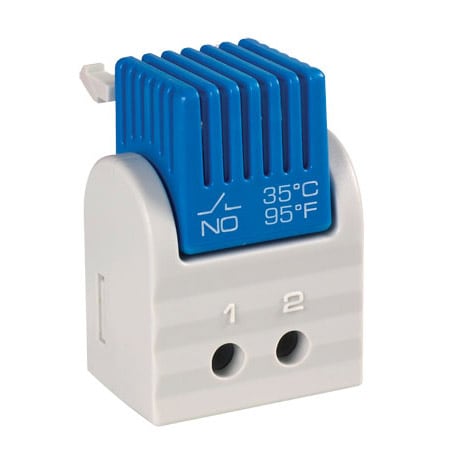 Tamperproof Thermostat
Normally Closed: Thermostat opens at temperature rise. Comes with a red module.
Normally Open: Thermostat closes at temperature rise. Comes with a blue module.
Read More