text.skipToContent
text.skipToNavigation
Configure Product
Saved Configuration
View Configuration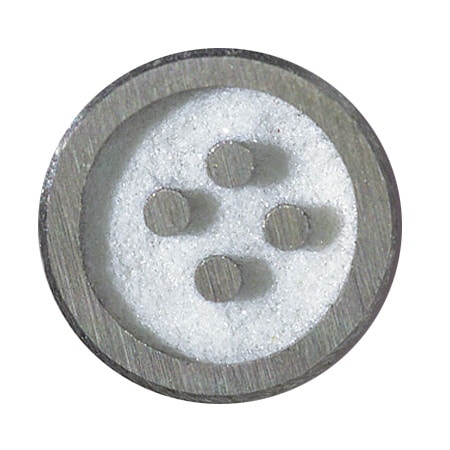 Dual Mineral Insulated Thermocouple Cable (MI Cable), Metal Sheath
Item# 304-E-MO-062-DUAL
Mineral Insulated Cable, 4 Wire MIC with Mgo
4 Wire Dual Thermocouple MI Cable
High Temperature Applications
Weldable and Bendable
Protective Hard Outer Sheath
304, 310, 316, 321 Stainless Steel Sheath Material or Inconel 600 Sheath Material
Internal Conductors Thermocouple J, K, T, E, N

Thermocouple Calibration Material
Thermocouple Calibration Type
Added to Your Shopping Cart
Configuration Saved Successfully, Please Add To Cart To Proceed Further
Failed to Save Configurations, Click on Configure Button Start Again
Product Specs
Use With Sensor Type

Thermocouple
Description
OMEGACLAD™ dual pair mineral insulated M.I. cable can be made into a single probe that enables transmission of a "split signal". MgO style cable can be used to make nonexpendable thermocouple test sensors. This double signal 4 wire MIC can be attached to a controller and chart recorder at the same time to both monitor and control the same temperature location.
4 Wire Dual, 2 pair of TC conductors available in Standard Inch and Metric OD sizes:
0.375" (9.5 mm)
0.312" (7.9 mm) and 8.0mm
0.250" (6.4 mm) and 6.0mm
0.188" (4.8 mm) and 5.5mm or 4.5mm
0.125" (3.2 mm) and 3.0mm
0.062" (1.6 mm) 4 wire dual MIC with MgO
Technical Notes
: OMEGACLAD™ wire can be made into a grounded junction probe and inserted into a pipe with compression fitting.
Insulation
Compacted magnesium oxide is hygroscopic (absorbs moisture)
Model No.
Wire
Calibration
Sheath
Material
Sheath
Diameter
(in.)
Wall
Thickness
(in.)
Resistance at
60°F Ohms/
Dbl. ft.
Dia. of
Wires
(in.)
AWG
Gage
304-J-MO-062-DUAL
304-J-MO-125-DUAL
304-J-MO-188-DUAL
304-J-MO-250-DUAL
Iron-
Constantan
J
304
Stainless
Steel
0.062
0.125
0.188
0.250
0.010
0.018
0.025
0.036
3.6
0.88
0.36
0.22
0.010
0.020
0.032
0.040
30
24
20
18
INC-J-MO-062-DUAL
INC-J-MO-125-DUAL
INC-J-MO-188-DUAL
INC-J-MO-250-DUAL
Iron-
Constantan
J
Inconel
600
0.062
0.125
0.188
0.250
0.010
0.018
0.025
0.036
3.6
0.88
0.36
0.22
0.010
0.020
0.032
0.040
30
24
20
18
304-K-MO-062-DUAL
304-K-MO-125-DUAL
304-K-MO-188-DUAL
304-K-MO-250-DUAL
CHROMEGA™-
ALOMEGA™
K
304
Stainless
Steel
0.062
0.125
0.188
0.250
0.010
0.018
0.025
0.036
6.0
1.5
0.59
0.37
0.010
0.020
0.032
0.040
30
24
20
18
INC-K-MO-062-DUAL
INC-K-MO-125-DUAL
INC-K-MO-188-DUAL
INC-K-MO-250-DUAL
CHROMEGA™-
ALOMEGA™
K
Inconel
600
0.062
0.125
0.188
0.250
0.010
0.018
0.025
0.036
6.0
1.5
0.59
0.37
0.010
0.020
0.032
0.040
30
24
20
18
304-T-MO-062-DUAL
304-T-MO-125-DUAL
304-T-MO-188-DUAL
304-T-MO-250-DUAL
Copper-
Constantan
T
304
Stainless
Steel
0.062
0.125
0.188
0.250
0.010
0.018
0.025
0.036
3.0
0.75
0.298
0.19
0.010
0.020
0.032
0.040
30
24
20
18
INC-T-MO-062-DUAL
INC-T-MO-125-DUAL
INC-T-MO-188-DUAL
INC-T-MO-250-DUAL
Copper-
Constantan
T
Inconel
600
0.062
0.125
0.188
0.250
0.010
0.018
0.025
0.036
3.04
0.75
0.19
0.19
0.010
0.020
0.032
0.040
30
24
20
18
304-E-MO-062-DUAL
304-E-MO-125-DUAL
304-E-MO-188-DUAL
304-E-MO-250-DUAL
CHROMEGA™-
Constantan
E
304
Stainless
Steel
0.062
0.125
0.188
0.250
0.010
0.018
0.025
0.036
7.17
1.78
0.71
0.45
0.010
0.020
0.032
0.040
30
24
20
18
INC-E-MO-062-DUAL
INC-E-MO-125-DUAL
INC-E-MO-188-DUAL
INC-E-MO-250-DUAL
CHROMEGA™-
Constantan
E
Inconel
600
0.062
0.125
0.188
0.250
0.010
0.018
0.025
0.036
7.17
1.78
0.71
0.45
0.010
0.020
0.032
0.040
30
24
20
18