Skip to main content
Skip to navigation
8-Channel Web-Enabled Temperature Measurement Module
Eight Channel Web-Enabled Temperature Measurement Module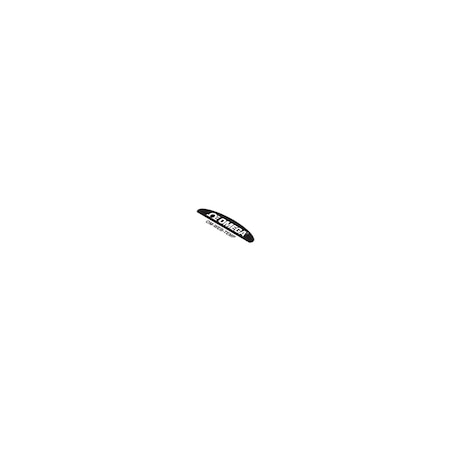 Item# OM-WEB-TEMP
Volume discounts available
| Quantity | Price each |
| --- | --- |
| 1-4 | C$1,250.67 |
| 5-9 | C$1,188.14 |
| 10-24 | C$1,163.12 |
| 25-49 | C$1,113.10 |
| 50-99 | C$1,088.08 |
| 100+ | C$1,063.07 |
Please contact Technical Sales Team for assistance. Any remaining stock is available for purchase
Added to Your Shopping Cart
Configuration complete.
Please add to cart to keep it or exit the configuration
Failed to Save Configurations, Click on Configure Button Start Again
Refer to this Item OME-ET-7015
Built-In Web Server
8 Differential Input Channels
Supports Thermocouples (Types J, K, T, E, N, R, S, B), RTDs, Thermistors and Semiconductor Temperature Sensors
Built-In Cold Junction Compensation and Open Thermocouple Detection
OM-WEB-TEMP Model Options
View all models
Edit these specs to order a different model. Not all combinations are valid. Options compatible with previous selections will be in bold.
*Highlighted options are not compatible. Please select a different combination.
Maximum Sample Rate (per sec)
The OM-WEB-TEMP is a temperature measurement device with built-in web server. Simply connect the device to an Ethernet port or hub and view current data using a standard web browser. The OM-WEB-TEMP's embedded web interface provides access to current data and configuration settings using a standard web browser. Browse to the device's home page by entering the URL that is printed on the device into the browser. View current sensor measurements and channel data, and configure hardware options from the device's home page. Only one user can change configuration options on the device at a time. The web interface is built into the device's firmware, and does not need to be installed on a computer. No external software is required other than a web browser and a TCP/IP connection. Connect the device's 10Base-T Ethernet port to a local or wide area network using the supplied ethernet cable, to a single computer through a hub using the supplied ethernet cable, or directly to a computer using a standard CAT-5 crossover cable. The web browser used to access the OM-WEB-TEMP's web interface must support JavaScript.

The OM-WEB-TEMP provides 8 temperature channels and 8 digital I/O channels. The included external power supply (ac adaptor) is used to provide power. On-board LEDs display the status of communications and external power. All hardware configurable options are selectable with the web browser or the included InstaCalTM utility software. Network configurable options are settable using InstaCal. When using InstaCal, if the login settings have been changed from the default, a login name and password are required to change the configuration settings.

The OM-WEB-TEMP provides 8 differential input channels that are software programmable for different sensor types including:

• Thermocouple Types J, K, T, E, R, S, B, N
• RTD–2, 3 or 4-wire Pt100 RTDs
• 2-, 3- or 4-wire thermistor measurements
• Semiconductor temperature sensors–LM36 or equivalent

The OM-WEB-TEMP provides a 24-bit analog-to-digital (A/D) converter for each pair of differential analog input channels. Each pair of differential inputs constitutes a channel pair. A different type of sensor (i.e., thermocouple, RTD, thermistor or semiconductor) can be connected to each channel pair, however both channels in the channel pair need to be the same sensor type (although if thermocouples are connected it is possible to mix thermocouple types). The OM-WEB-TEMP provides four integrated cold junction compensation (CJC) sensors for thermocouple measurements and built-in current excitation sources for resistive sensor measurements, Each CJC sensor is dedicated to one of the four channel pairs. An open thermocouple detection feature allows detection of a broken thermocouple. An onboard microprocessor automatically linearizes the measurement data.

The OM-WEB-TEMP features 8 independent temperature alarms, Each alarm controls an associated digital I/O channel as an alarm output. The input to each alarm is one of the temperature input channels, The output of each alarm is software configurable as an active high or low. The user configurable threshold conditions activate each alarm. When an alarm is activated, the associated DIO channel is driven to the active output state selected. Eight digital I/O channels are provided to communicate with external devices and to generate alarms. The digital bits are software programmable for input or output. The digital output voltage is switchselectable for 3.3V or 5V logic. A screw terminal is provided for pull-up or pull-down configuration.

The OM-WEB-TEMP web interface displays current data read from the device and does not log or store historical data. Use the included TracerDAQ software to log or graphically trend your data. The OM-WEB-TEMP module ships with an impressive array of software, including TracerDAQ®, a full-featured, out-of-the-box data logging, viewing, and analysis application. Driver support and detailed example programs are included for Universal Library programming libraries for Microsoft® Visual Studio® programming languages, and other languages, including DASYLab®, and ULx for NI LabVIEW® (comprehensive library of VIs and example programs compatible with 32-bit and 64- bit LabVIEW 2010 or later) and InstaCalTM installation, calibration and test utility - powerful solutions for programmers and nonprogrammers alike. These modules operate under Microsoft Windows® VISTA/7/8/10 (32-bit and 64-bit) operating systems.

Specifications
ANALOG INPUTS
A/D Converter: 4 dual 24-bit sigma delta A/D converters
Input Isolation: 500 Vdc min between field wiring and USB interface
Number of Channels: 8 differential temperature inputs
Differential Input Voltage Range: Thermocouple, ±0.080V
RTD: 0 to 0.5V
Thermistor: 0 to 2V
Semiconductor: 0 to 2.5V
Absolute Maximum Input Voltage: ±25V (power on), ±40V (power off)
Throughput Rate: 2 samples/sec max for all active channels
Input Impedance:v 5 G? min
Input Leakage Current:
105 nA max (with open thermocouple detection enabled)
Normal Mode Rejection Ratio: 90 dB min
Common Mode Rejection Ratio: 100 dB min
Warm-Up Time: 30 minutes max
Thermocouple Input: Software programmable for type J, K, T, E, R, S, B, N
Open Thermocouple Detection: 3 sec open detection time (max)
CJC Sensor Accuracy: -0.75 to 0.5°C max (15 to 35°C);
-1.5 to 1.25°C max (0 to 55°C)
Pt100 RTD Input: 2-, 3- or 4-wire DIN 43760, ? = 0.00385,
SAMA, ? = 0.003911, ITS-90/IEC751, ? = 0.0038505
(3- or 4-wire connections take up 2 differential channels)
Thermistor Input: 2-, 3- or 4-wire standard 2252 through 30,000 ?
(3- or 4-wire connections take up 2 differential channels)
Semiconductor Sensor: TMP36 or equivalent

DIGITAL I/O
Number of Digital I/O Channels: 8
Type: CMOS
Configuration: Each DIO bit can be independently configured for input or output.
Switch selectable output voltages of 5V or 3.3V.
Power on reset is input mode unless bit is configured for alarm
Pull-Up/Pull-Down Configuration: All pins are connected to 47 ? resistors
(user configurable for pull-up mode to 5V or pulldown mode).
Digital I/O Transfer Rate (Software Paced): Digital input;
50 port reads or single bit reads per second (typical):
digital output; 100 port writes or single bit writes per second (typical)
Input High Voltage: 4.0V min, 5.5V absolute max (5V mode);
2.64V min, 5.5V absolute max (3.3V mode)
Input Low Voltage: 1.0V max, -0.3V absolute min (5V mode);
0.66V max, -0.3V absolute min (3.3V mode)
Output High Voltage: 4.3V min (5V mode),
2.7V min (3.3V mode); IOH = -2.5 mA
Output Low Voltage: 0.6V max (IOL = 2.5 mA)
Temperature Alarms: 8 (one per digital I/O line)


NETWORK
Ethernet Compliance
Device Type: IEEE 802.3 Ethernet 10Base-T
Device Compatibility: IEEE 802.3-2003 10 Mpbs Media Access Control
Ethernet Connection
Ethernet Type: 10Base-T
Connector: RJ-45, 8 position
Cable: CAT-5 shielded, unshielded twisted pair
Length: 100 m (328') max
MAC Address: 00:12:71:Cx:xx:xx where xxxxx is the device's serial number
Network Factory Default Settings
IP Address: 192.168.0.101
Subnet Mask: 255.255.255.0
Gateway: 192.168.0.1
DHCP Setting: Enabled
User Name: "webtemp"
Password: "omega"
Web Server: Enabled
Network Protocols
Protocols Implemented: IP, ARP, ICMP, DHCP, UDP, TCP, NBNS, HTTP
UDP Messaging Protocol: UDP port 54211
TCP Downloading Protocol: TCP port 54267
HTTP 1.0 Alternate Port: TCP port 49152-65535 (not including 54267)
Network Name: "webtemp_xxxxx", where xxxxx is the device's serial number
Max Number of Simultaneous HTTP Connections: 3
Max Number of Non-HTTP TCP Sockets: 5
Network Security
Security Implementation: IP address based session manager with username/password
login for configuration and control transactions (data is not secured)
Session Timeout: 5 min with no activity
Username/Password Encryption: Base64 (the default web page does not support
encryption if Javascript is disabled in the web browser)
Vulnerabilities: Denial of service attacks, username/password spoofing,
script probing and simple decryption

GENERAL
Memory: EEPROM (512 bytes for sensor configuration);
FLASH (2 MB for device configuration and website storage)
Microcontroller: One 8-bit and one 16-bit RISC high-performance microcontroller
Power Supply Voltage (Supplied by Included External Power Supply): 5 Vdc ±5%
Power Supply Current (Supplied by Included External Power Supply): 440 mA max
User Output Voltage (5V): 4.65V min to 5.25V max (10 mA max)
Excitation Current for Resistance Sensors: RTD, 210 uA ±5% typ; thermistor, 10 uA ±5% typ
Dimensions: 127 L x 89 W x 36 mm D (5.0 x 3.5 x 1.4")
Input Connections: Screw terminal blocks (accept 16 to 30 AWG wire)
Operating Temperature: 0 to 55°C (32 to 131°F), 0 to 90% RH non-condensing
Storage Temperature: -40 to 85°C (-40 to 185°F)
Weight: 160 g (5.6 oz)
I have one of these units that has to have the power cycled about once a day or it will loose its connection to Ethernet. Any idea why that might be?
Thank you for your question. Please direct your issue to Das Engr Dept-DAS@OMEGA.COM and they will get back to you.
Date published: 2020-11-04
Does the device have SMTP protocol?
Hello Pedro The device does not have SMTP protocol.
Date published: 2019-09-03