Skip to search
Skip to main content
Skip to navigation
We noticed you are from . Visit your local site for regional offers and live support.

Omega Link
Omega Link Cloud makes remote condition monitoring easy. Set alarms and dashboards or export for reports and BI visualization.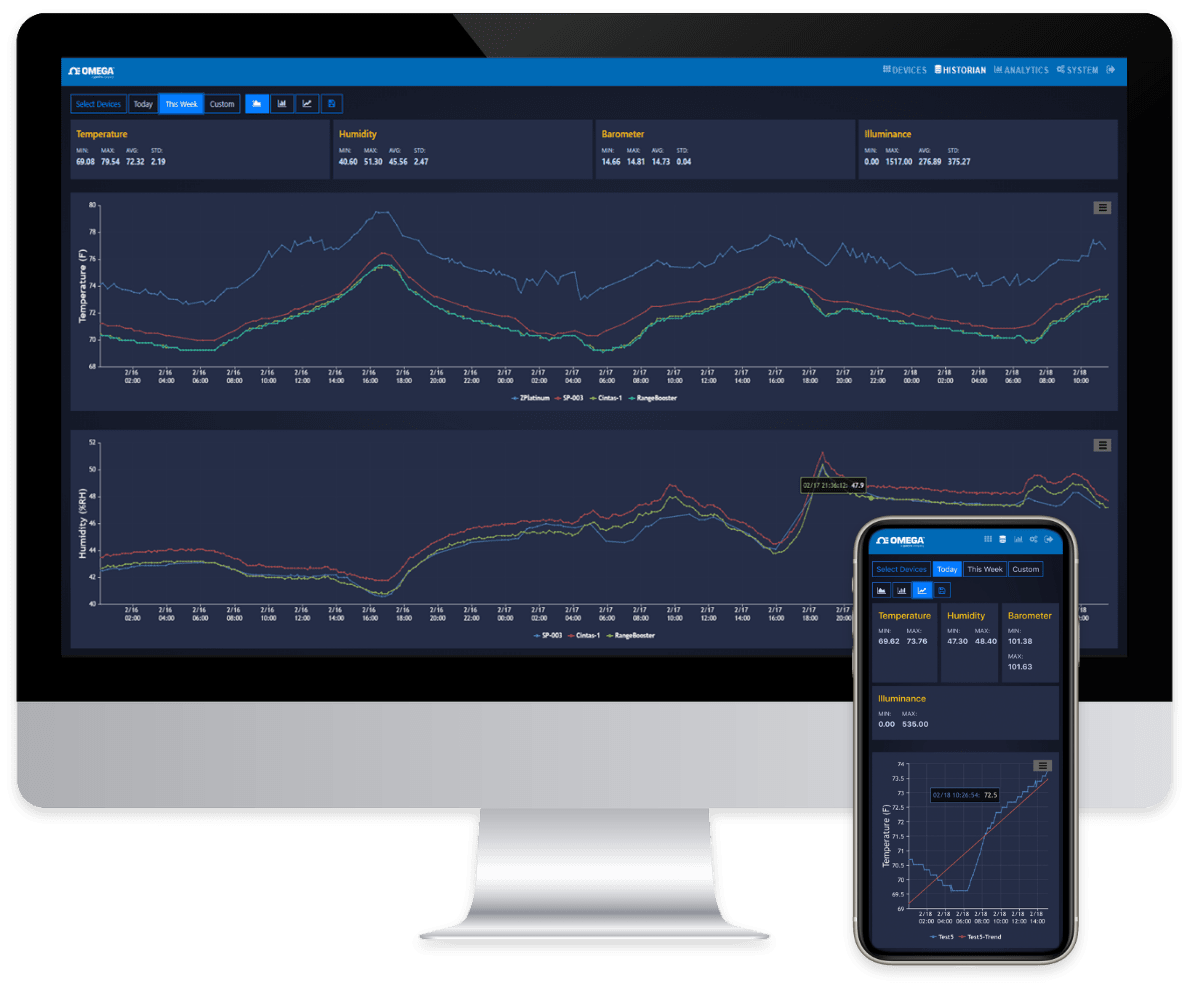 Standard subscription free with purchase of any smart gateway device.

Unlock unlimited data storage, more gateways/sensors.

Up to 2000 additional users with a Pro subscription.

Starting at $50/yr.

SMS text and email notifications sent from the system

Access your data anytime, anywhere, on any device

Never lose your data as long as it's in the cloud

Your data is secure from end-to-end
Omega Link Cloud Features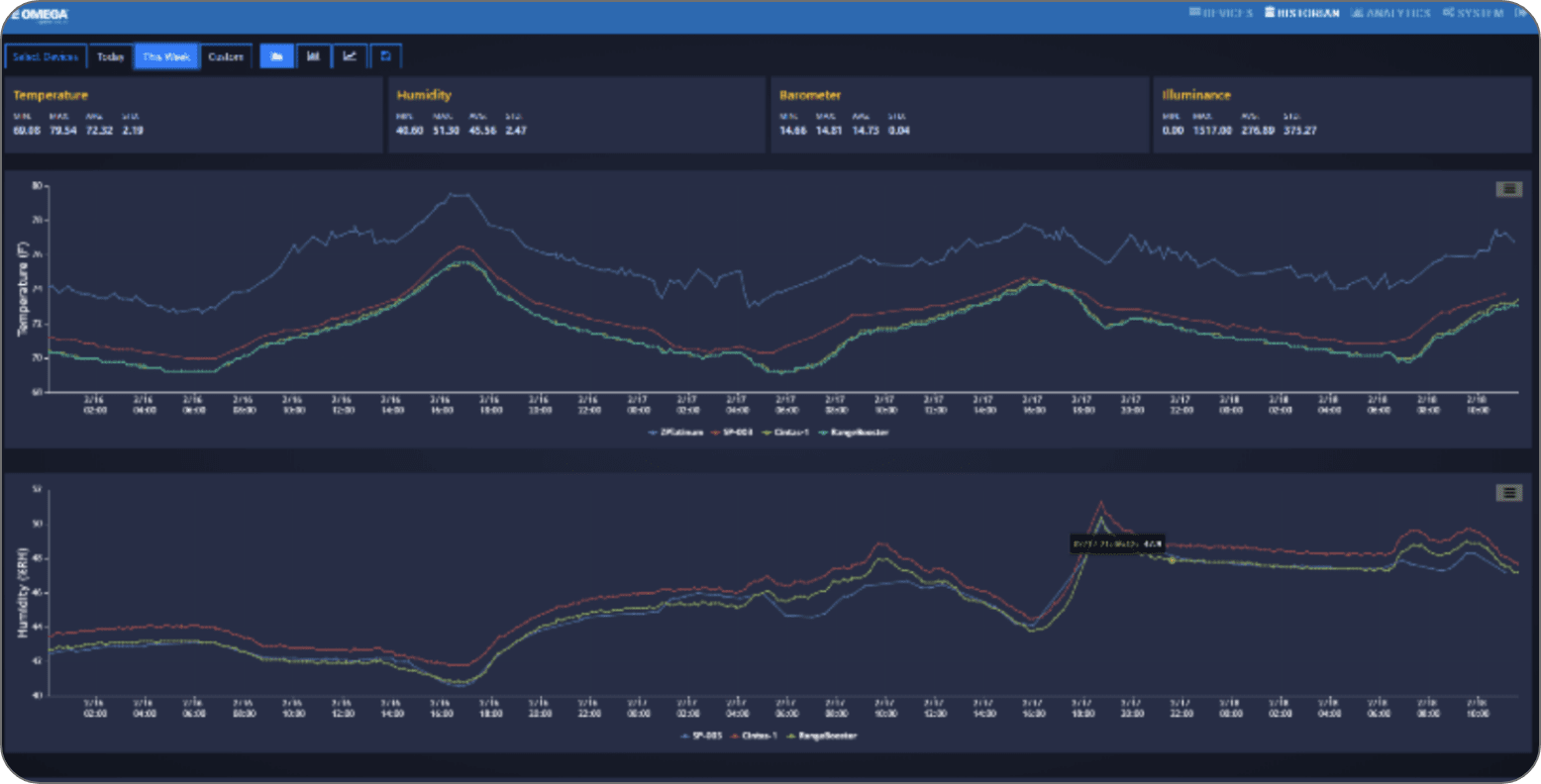 Easily set up and deploy, no IT assistance required.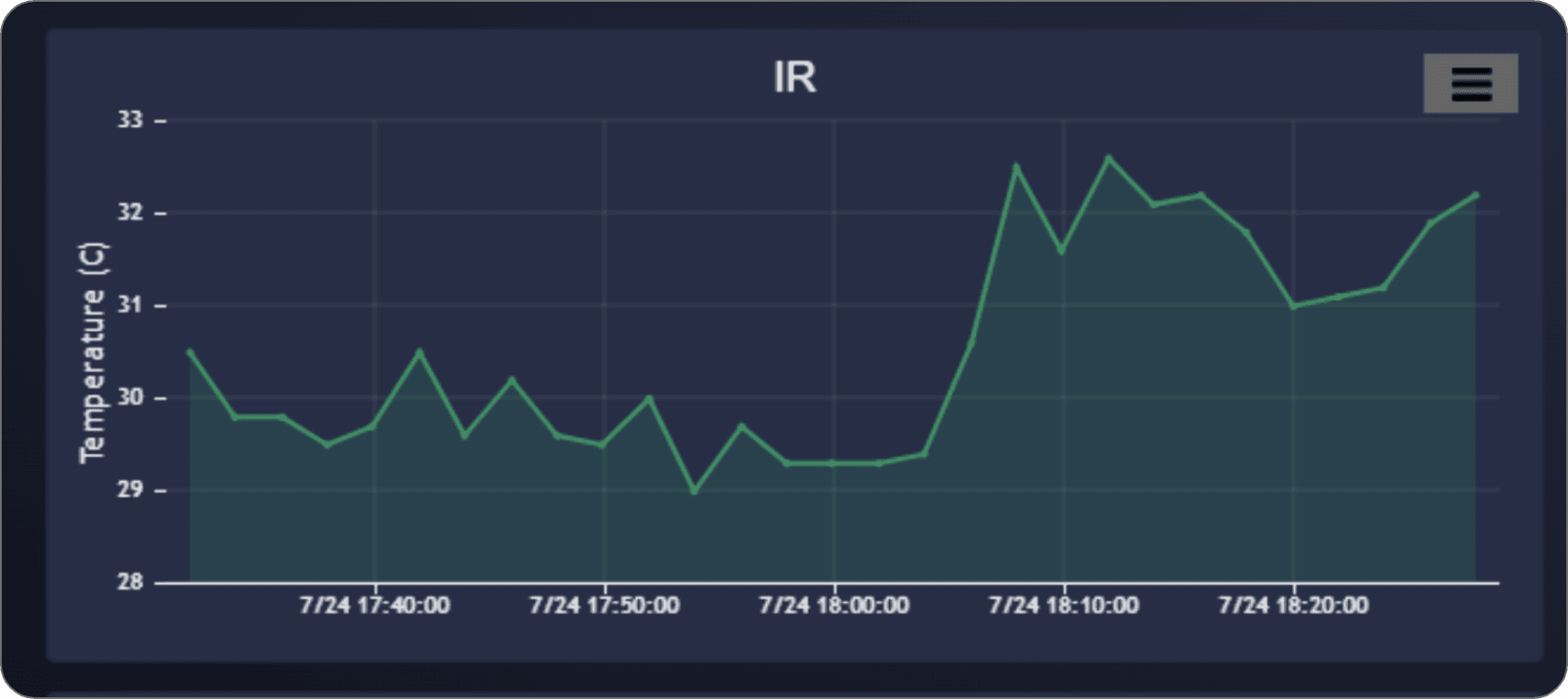 Collect and view sensor data down to 2-minute intervals.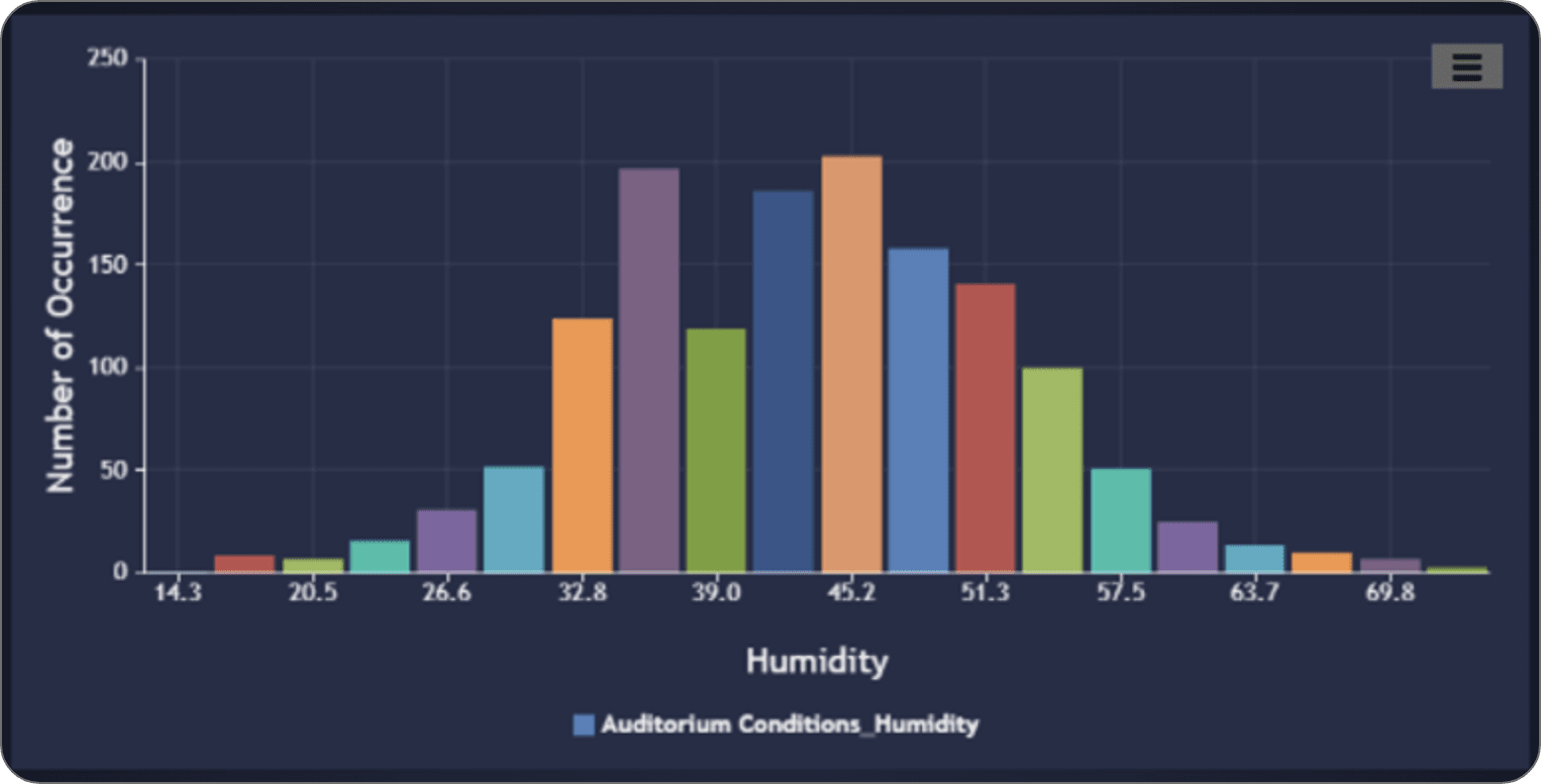 Review and analyze historical data trends.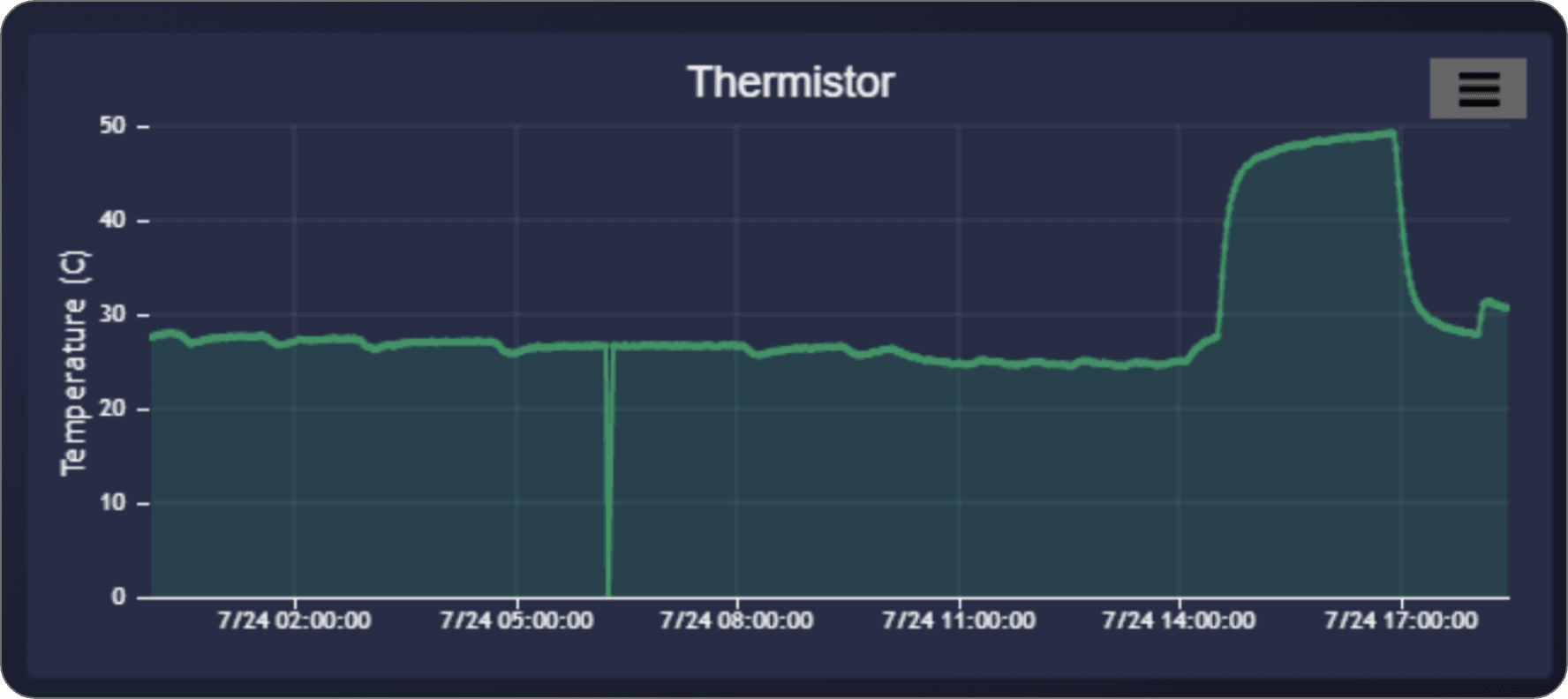 Monitor alarms and events and analyze abnormalities captured in the data.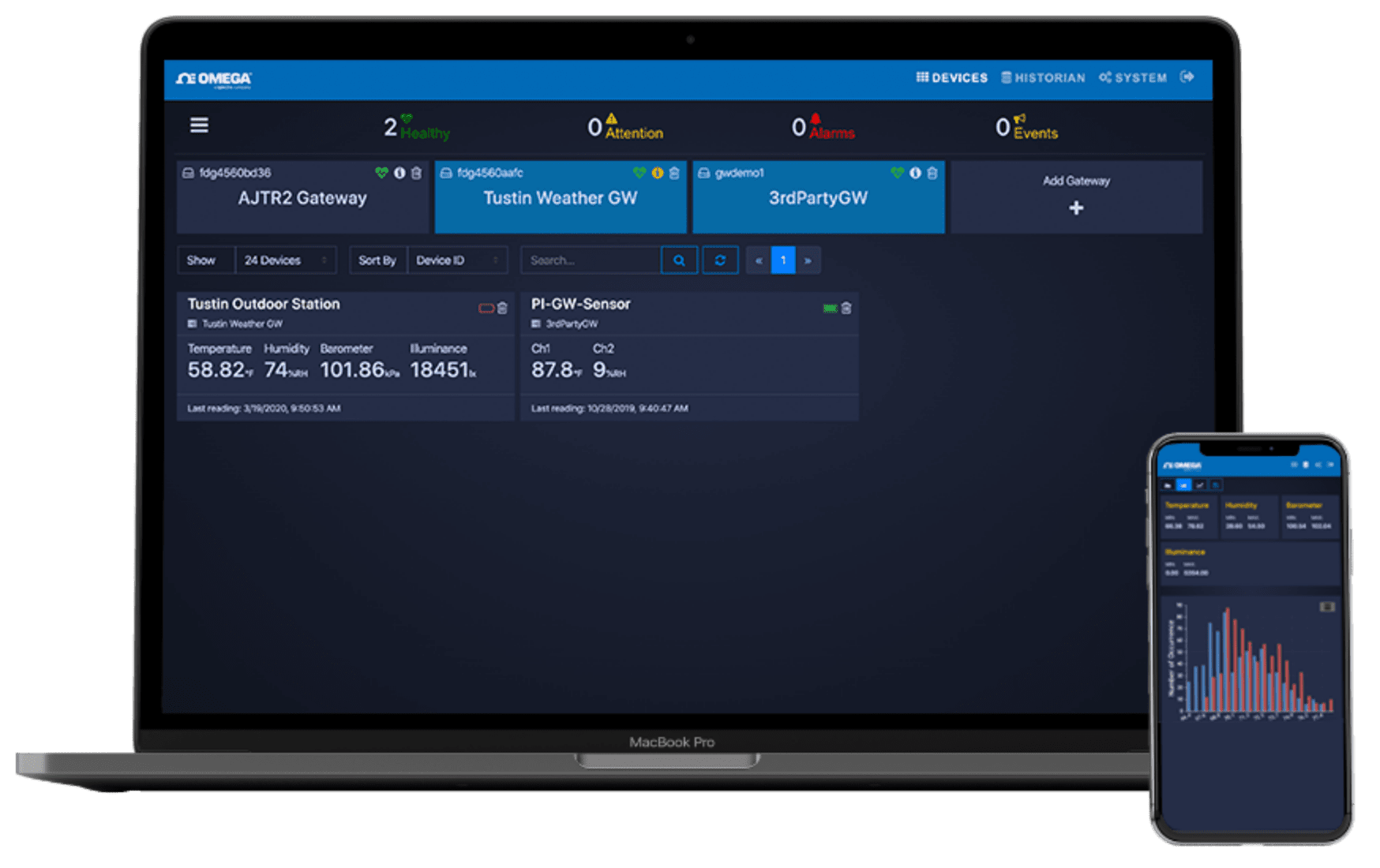 Export your data any time to use for reports, analysis or to create additional visualizations via third-party software.
Discover Our Pro Plan Yearly Pricing
All Cloud yearly subscriptions include:
Unlimited data storage Remote access to unlimited number of devices Top level encryption
Choose the tiered plan that's right for you.
Tier1

1-8
sensors
Tier2

9-16
sensors
Tier3

17-32
sensors
Tier4

33-64
sensors
Tier5

65-128
sensors
Tier6

256
sensors
Standard

FREE

Pro

Starting at $50

Configuration
Yes with free Omega Sync
Yes with free Omega Sync
Email Notifications

 

 

SMS Notifications

 

 

Notification History

 

 

History Reports
90 days
Unlimited
Charts

 

 

Data Export

 

 

Calibration
Yes with free Omega Sync
Yes with free Omega Sync
Internet Accessible

 

 

Offline Access
Yes, through Gateway UI
Yes, through Gateway UI
Mobile Access

 

 

Multiple Users
No

 

Access Control

 

 

Max Sensor Update Interval
90 minutes
2 minutes1
Max Number of Sensors
50 per Gateway2
128 per Gateway2
Max Number of Gateways
1
2000
Max Number of Users
1
2000
Support

 

 

1The LTE enabled gateway provides an update rate of one reading every 5 minutes.
240 smart sensors are supported by the LTE enabled gateway at typical update intervals, on the order of 10 minutes.
Feature Comparison
Standard
FREE
Configuration with free Omega Sync
Email Notifications
SMS Notifications
Notification History
90 Days History Reports
Charts
Data Export
30 Days Saved History
Calibration with free Omega Sync
Internet Accessible
Offline Access through Gateway UI
Mobile Access
Access Control
Max Sensor 100 Minutes Update Interval
50 Max Number of Sensors per Gateway
1 Max Gateway
1 Max Users
Support
Pro
Starting at $49 per year
Configuration with free Omega Sync
Email Notifications
SMS Notifications
Notification History
Unlimited History Reports
Charts
Data Export
Calibration with free Omega Sync
Internet Accessible
Offline Access through Gateway UI
Mobile Access
Multiple Users
Access Control
Max Sensor 2 Minutes Update Interval
128 Max Number of Sensors per Gateway
2000 Max Gateways
2000 Max Users
Support
Omega Link Cloud Manual

Explore the Omega Link system of sensors, gateways, and interface devices for connectivity to legacy sensors

Explore the system