Skip to main content
Skip to navigation
GE Druck DPI 705 Handheld Pressure Indicator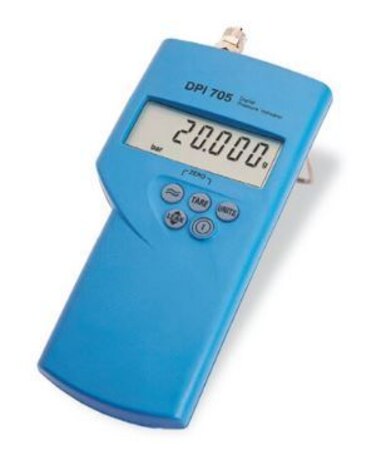 Ranges 0 to 70 mbar through to 700 bar (0 to 1 psi through to 10,000 psi)
16 pressure units
Barometric version
Impact resistant, sealed to Type 12/IP5
Description



Compact, robust and lightweight, the DPI 705 Series of digital handheld pressure indicators, which are part of GE's Essential range, are designed for single handed operations and provide many essential features required for routine maintenance and system troubleshooting. New materials and technical innovations from over fifteen years experience with portable pressure testers have resulted in this advanced new product. Intrinsically safe (I.S.) versions are available certified to European and American standards for use in hazardous areas. The DPI705, part of GE's Essential product range, is a day-to-day test and calibration tool you can rely on. GE Druck's Essential product range is tough, reliable, accurate and easy to use. So you can get on with your job and trust GE's Essential range to do theirs. And if you need higher accuracy, or wider functionality, GE's Expert and Elite ranges have you covered

Improves Test Efficiency
• No warm up time
• 14 pressure units
• One minute leak test
• Ambient temperature measurement

The calibration tools required to comply with quality assurance programs such as ISO9000 put ever increasing demands on maintenance budgets. The DPI 705 Series, used in conjunction with pneumatic or hydraulic pressure generators, is a simple, low cost solution complementing the wide range of Druck portable process calibrators.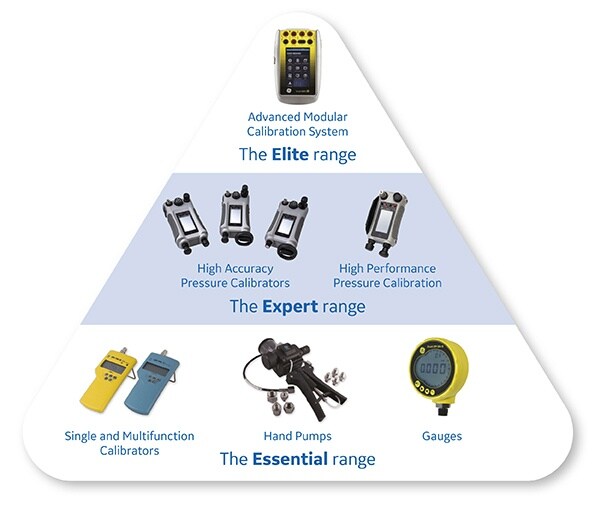 Specifications

Pressure Units
psi, inHg, inH2O (4°C, 20°C and 60°F), ftH2O (4°C, 20°C and 60°F),
mmHg, mHg, mbar, bar, mH2O, Pa, hPa, KPa, MPa, Kgf/cm2
Calibration Units
mbar, bar, psi, kPa, mPa, hPa, Kgh/cm2
Leak Test
Standard 60 second leak test.
Zero
Zero pressure correction.
Tare
0 to 100% FS zero offset capability.
Filter
10 reading rolling average for unstable pressures.
Alarm
Adjustable high pressure alarm with visual and audible warning.
Ambient Temperature
°C and °F reading of local condition ±1.5°C (±3°F).
Calibration
Used with the optional pneumatic or hydraulic pumps, the DPI 705 Series becomes a low cost calibration tool for gauges and indicators.
Power Management
Low battery indicator and selectable 'auto off'.