What is a 3-A Standard?
3-A standards were developed in the 1920's as way to qualify processes as being sanitary. The objective is to prevent contamination of products produced for human consumption or direct contact (e.g. food, beverages, pharmaceuticals, skin care, etc.). Without proper precautions, contamination can occur during processing, packaging, or storage when product clings to equipment surfaces, allowing microbes to breed. Sensors are one of the many components that are considered equipment surfaces in a manufacturing process. The 3-A standard includes requirements for sanitary use of sensors; their surfaces must be designed so that they are easily cleaned and prevent the growth of bacteria. For example, a process sensor with many small crevices or pockets would be difficult to properly clean, thereby becoming a potential breeding ground for bacteria and not complying with 3-A standards. 3-A compliant sensing products are important to maintain the health and safety of the process and product consumers.

3-A symbols are used on qualified products, including select Omega sensors, to demonstrate a sanitary design and compliance with the 3-A standards. Sensors are certified through product evaluation and an on-site inspection of the manufacturer's processes and finished sensors by an independent 3-A inspection professional.
FDA Compliance Versus 3-A Certification
The FDA is the most recognized food safety agency in the United States with broad regulatory authority. However, the FDA does not provide government inspection or certification of materials used for food-contact applications. Whereas the 3-A certification process requires and verifies that any approved sensors must have their food-contact surfaces meet FDA standards. Therefore, the FDA provides guidelines for food-contact materials and sensors while 3-A certification demonstrates active compliance.
Applications for 3-A Sanitary Sensors
The category "3-A sanitary sensors" encompasses a variety of products that include pressure, temperature, flow, and level sensing products. These sensors are most popular in the food and beverage, pharmaceutical, and chemical industries; they are used to monitor processes for a wide range of products including:
Food products such as jam, soup, yogurt, ice cream, and peanut butter.
Beverages such as milk, soda, wine, beer, and water.
Pharmaceuticals such as cough syrup, ointment, and liquid capsules.
Cosmetics such as lotion, lipstick, hair dye, and perfume.
A specific application of the use of sanitary pressure sensors in found in the brewing industry. The beer production process requires precise measurement and monitoring. A sanitary pressure sensor can be used to measure the pressure of carbon dioxide in the fermentation tanks, beer being transported through a plumbing system, and dispensing (where maintaining a stable pressure rate is crucial).
Key Design Components for 3-A Sanitary Sensors
3-A approved sensors must be a compliant piece of a wholly compliant sanitary process. These sensors are designed and manufactured with specific features to facilitate a process that is easily sterilized to be free from contamination. There are three key design components of a compliant sensor.
Asensor surface that is smooth, non-porous, non-reactive, and easily cleaned is critical. These design features prevent contamination that could occur due to process material clinging to the surface of the sensor and acting as a breeding ground for bacteria.
Theinstallation method for a 3-A compliant sensor is usually different from a typical sensor. Typical sensors often employ a threaded connection for installation, but the threads are unsuitable for sanitary processes because they can easily trap debris. Instead, tri-clamp fittings are used to clamp the sensor in place, flush with the mating component; these clamps are easy to clean and provide a sanitary connection point.
Hygienic cleaning is an important component of sanitary processes to periodically remove any contaminants that have accumulated for a sanitized system. 3-A sensors are designed to withstand fast and frequent cleaning. Processing systems are often washed out or cleaned with steam to sanitize. Some sensors are rated for clean-in-place (CIP) with a design that allows them to withstand any cleaning chemicals used or the high temperatures of steam cleaning; others can be quickly removed with the tri-clamp for hand-cleaning.
Omega carries a variety of 3-A certified products for sanitary applications.
Featured Products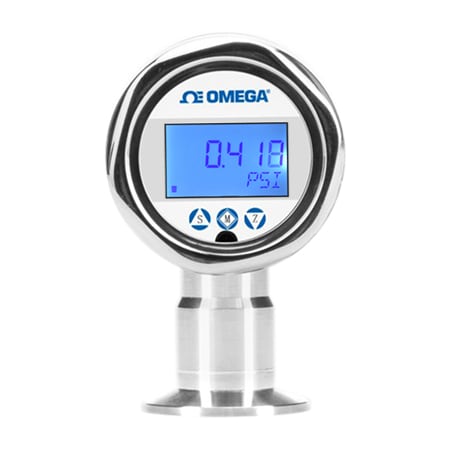 Industrial Sanitary Rangeable Pressure Transmitter with Display
A compact, rangeable, digital sanitary pressure transmitter that is ideal for monitoring pressures in food and pharmaceutical industries where a flush diaphragm design is required.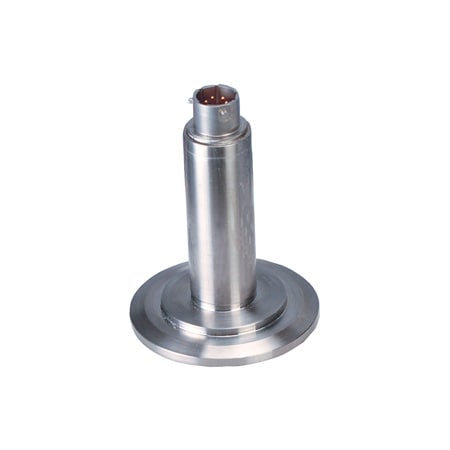 High Accuracy Sanitary Pressure Transducers/Transmitters
The PX409S Series sanitary pressure transducers and sanitary pressure transmitters are made using our proven micromachined silicon process.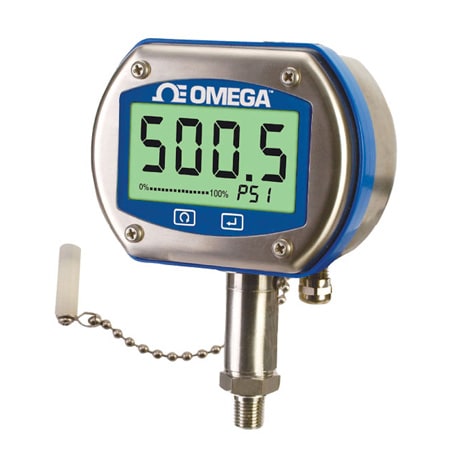 Digital Pressure Gauge (DPG) with Analog Output and Optional Wireless Transmitter
The DPG409 Series incorporates a rugged 316 Stainless Steel enclosure that is designed specifically for wash-down, sanitary, and marine applications.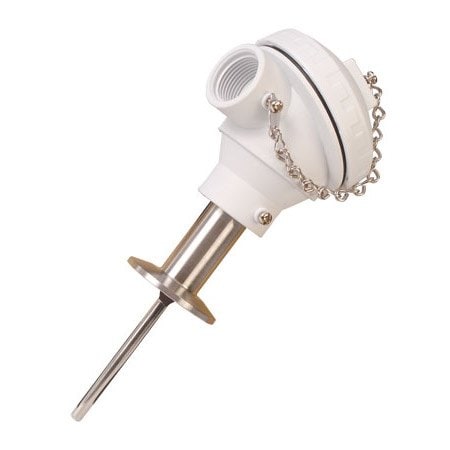 3-A Approved Sanitary RTD Sensors with Polypropylene or Stainless Steel Connection Heads
PRS-S-NB9W and PRS-H-NB9W Series RTD Sensors are designed for use in Sanitary or Hygienic Clean-in-Place applications in the Food, Dairy, Beverage and BioPharmaceutical industries.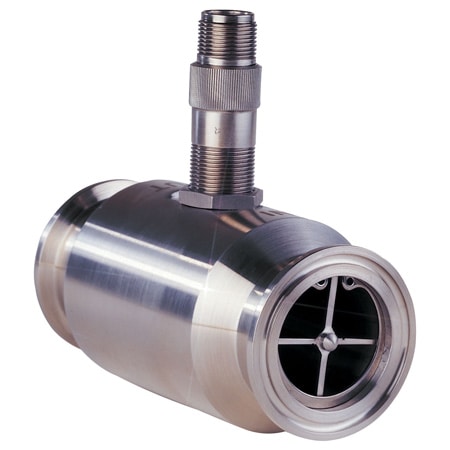 Sanitary Turbine Flowmeters 3-A Label For Process Liquid Measurement
The FTB400 Series sanitary design turbine flowmeter is accepted as meeting 3-A sanitary standard no. 28-01 for measurement of process liquids where highly sanitary standards are required.