The CBC: America's Largest Craft Brewing Industry Gathering
Thank you, Minneapolis! Wow, this year's Craft Brewers Conference (CBC) – which was held at the Minneapolis Convention Center – certainly did not disappoint. With a total attendance of a little over 10,000, the conference featured some of the leading producers, innovators, voices, and trends the craft brewing industry has to offer.

There was great energy all around, and the Omega Engineering lounge, which was located right out in front of the convention center, was hoppin' all conference long. Manned by a team of about 10 Omega product managers and engineers, the lounge was a space where attendees could pick our brains, learn about all the ways Omega products and solutions can help craft brewers enhance their processes, and see our products in action.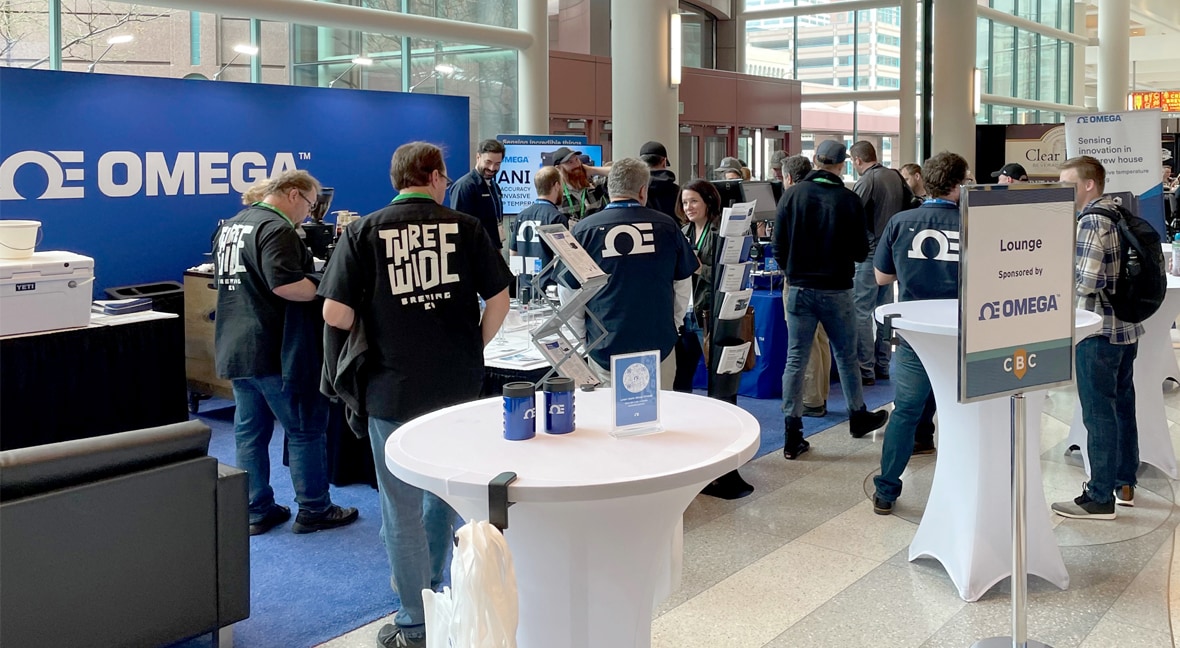 Using our innovative flow bench, Omega experts displayed a variety of state-of-the-art Omega products, including our Omega Link Wireless Universal Smart Interface, G2 Series Standard Indicating Flow Meter, G2 Series High Temperature Indicating Flow Meter, G Series Sanitary Clamp High Temperature Turbine Meter, and our award-winning HANI Clamp-on Sanitary Metal Pipe Temperature Sensor.

The HANI (High Accuracy, Non-Invasive) temperature sensor, one of Omega's newest and most innovative products, has made quite an impression in the Dairy industry – winning the Cheese, Dairy, Ice Cream, Milk, and Yogurt category of the Innovations Showcase at the 2021 Process Expo.

And it is already making a splash in the Craft Brewing industry. Eric Anderson, who is the Chief Brewing Officer & the Co-Founder at Saucy Brew Works for Cleveland, OH, has implemented HANI sensors in their brewing process and testifies that: "Until the HANI was made available, I had no way to non-invasively measure temperature in a pipe accurately."

In addition to showcasing our products, the CBC provided an opportunity to showcase Omega's impressively short lead times – something becoming increasingly important to independent brewers amongst today's climate of supply chain issues. "At Omega, we strive to have the best-in-class products on hand to insure they are there when you need them," says Cyrus Grimes, Director of Product Management, Pressure Products. "Customers at CBC who were interested in several of our flow meters were pleased to see we carried them in stock and could ship immediately."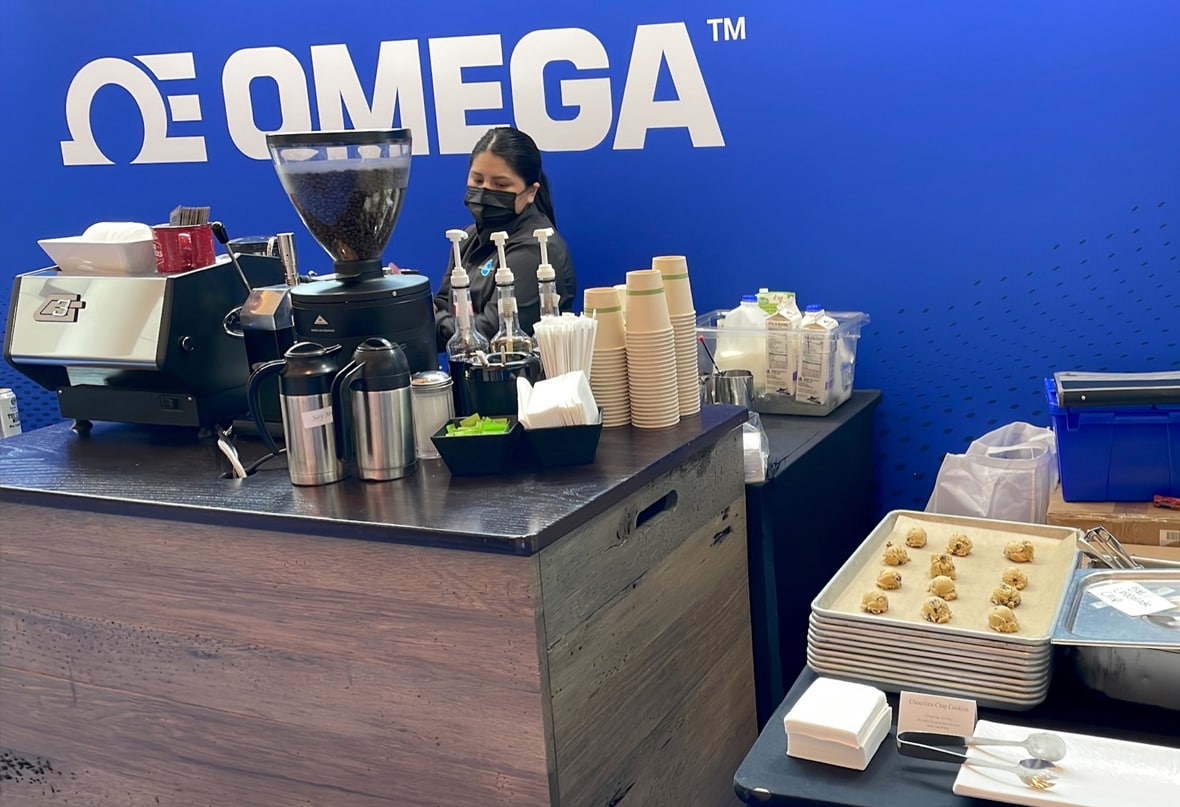 Attendees visiting Omega's lounge enjoyed specialty espressos, munchies including a nacho station and fresh baked cookies, and a selection of beers from Saucy Brew Works.

We enjoyed the opportunity to meet and mingle with so many craft brewing professionals, and to showcase the innovative ways Omega products and solutions can enhance brewing processes – and, ultimately, help make better, great tasting beer.

We can't wait for CBC 2023 in Nashville. We'll see you there!