A pressure transducer, often called a pressure transmitter, is a transducer that converts pressure into an analog electrical signal. Although there are various types of pressure transducers, one of the most common is the strain-gage base transducer.

The conversion of pressure into an electrical signal is achieved by the physical deformation of strain gages which are bonded into the diaphragm of the pressure transducer and wired into a wheatstone bridge configuration. Pressure applied to the pressure transducer produces a deflection of the diaphragm which introduces strain to the gages. The strain will produce an electrical resistance change proportional to the pressure.
The Electrical Output of Pressure Transducers

Pressure transducers are generally available with three types of electrical output; millivolt, amplified voltage and 4-20mA. In this article how to wire different types of pressure transducers based on its output is explained.

Afterwards, it is necessary to convert an electric output into an engineering unit such as PSI or bars.

Below is a summary of the outputs and when they are best used.
Millivolt Output Pressure Transducers

Transducers with millivolt output are normally the most economical pressure transducers. The output of the millivolt transducer is nominally around 30mV. The actual output is directly proportional to the pressure transducer input power or excitation.

If the excitation fluctuates, the output will change also. Because of this dependence on the excitation level, regulated power supplies are suggested for use with millivolt transducers. Because the output signal is so low, the transducer should not be located in an electrically noisy environment.

The distances between the transducer and the readout instrument should also be kept relatively short.
Voltage Output Pressure Transducers

Voltage output transducers include integral signal conditioning which provide a much higher output than a millivolt transducer. The output is normally 0-5Vdc or 0-10Vdc.

Although model specific, the output of the transducer is not normally a direct function of excitation. This means unregulated power supplies are often sufficient as long as they fall within a specified power range.

Because they have a higher level output these transducers are not as susceptible to electrical noise as millivolt transducers and can therefore be used in much more industrial environments.
4-20 mA Output Pressure Transducers

These types of transducers are also known as pressure transmitters. Since a 4-20mA signal is least affected by electrical noise and resistance in the signal wires, these transducers are best used when the signal must be transmitted long distances.

It is not uncommon to use these transducers in applications where the lead wire must be 1000 feet or more.
Types of Pressure Sensors

There are different types of pressure transducers based on their design. These sensors can come in several shapes and sizes, but the technology inside can also differ.

There 4 main types of pressure sensor based on this:


Strain Gauge Pressure Transducers
Capacitance Pressure Transducers
Potentiometric Pressure Transducers
Resonant Wire Pressure Transducers


In this article the differences between these pressure transducer types are explained and here how a pressure sensor works.
Choosing Pressure Transducer

Still wondering how to decide what type of pressure transducer or pressure transmitter you need?

To learn more about the criteria you should think about when making your decision, this article, Practical Considerations when Choosing a Pressure Transducer will help you pick out the right device for your application.
How much does it cost a pressure transducer?

There are a number of a factors that will impact the price of a pressure transducer. The biggest differentiator is whether you can use a standard, off-the-shelf pressure transducer or if you need a custom pressure transducer.

For an off-the shelf pressure transducer, pressure transducer prices will be most affected by the level of accuracy required for your application. The more accurate, typically the more expensive the pressure transducer.

To learn more about the pricing of custom pressure sensors in this other article.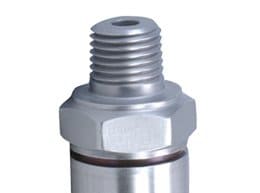 Choose the right pressure transducer for your application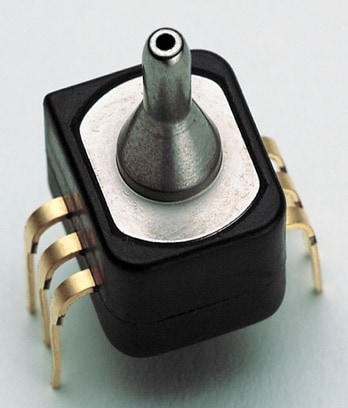 PC Board Mountable Pressure Transducers
PC board mountable pressure transducers are generally compact economical pressure transducers designed to mount on an electrical PC board and be integrated into other products.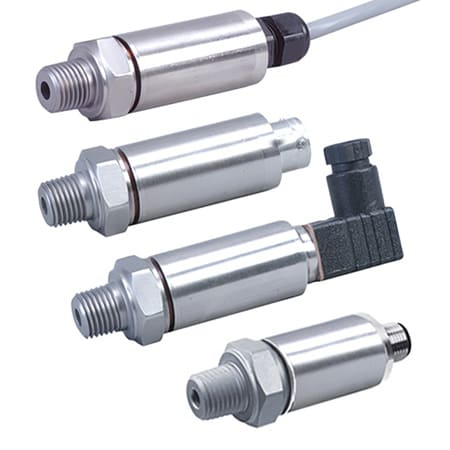 General Purpose Transducers
General purpose pressure transducers are the most common since they are designed to fit the broadest set of applications.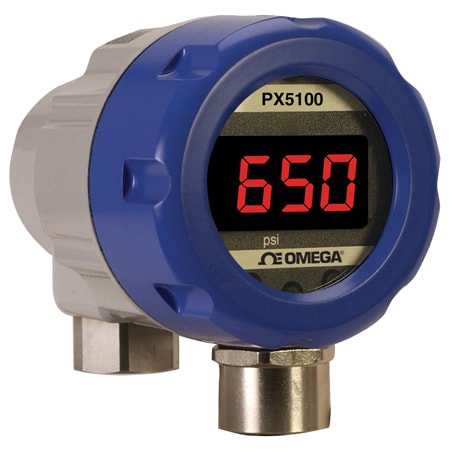 Heavy Duty/Industrial Pressure Transducers
Heavy Duty/Industrial Pressure transducers feature a much more rugged enclosure than other transducers. They are designed to accommodate heavy industrial environments. They also often feature a scalable 4-20mA output that provides much greater immunity to electrical noise which is not uncommon in industrial environments.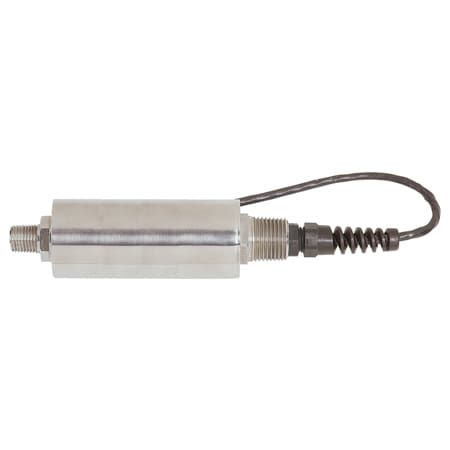 High Stability/High Accuracy Pressure Transducers
Most pressure transducers feature an accuracy of 0.25% of full scale or higher. High stability and high accuracy pressure transducers can offer errors as low as 0.05% of full scale, depending on model. Although more expensive than general purpose transducers, they may be the only option if high precision is required.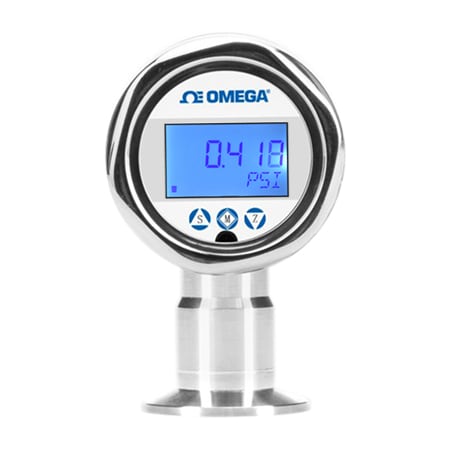 Flush Diaphragm Pressure Transducers
With flush diaphragm pressure transducers, the diaphragm is flush to the process. This eliminates a cavity above the diaphragm that could collect fluid matter from the process. In certain applications, this may be very undesirable. Those applications include monitoring the pressure of foods or liquids that have very high viscosity.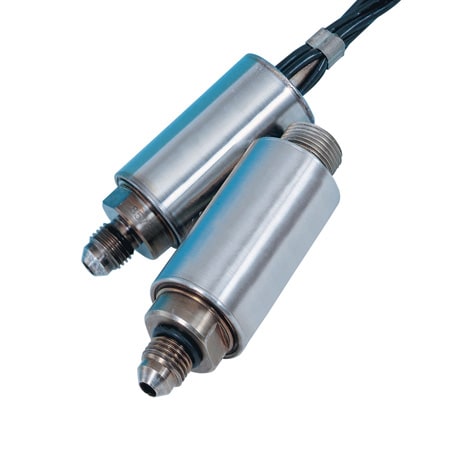 Special Purpose Transducers
OMEGA offers a variety of pressure transducers with special features. These include pressure transducers designed for pressure measurement in very high or low temperatures, submersible pressure transducers, barometric pressure transducers and pressure transducers with digital communications output or wireless outputs.
The History of Pressure Transducers
As far back as Galileo Galilei, scientists have been trying to measure pressure. For almost the next three hundred years, scientist would make discoveries that helped inform their understanding of pressure measurement. However, it wasn't until 1930, with the invention of an unbonded strain gauge by Roy Carlson, a civil engineer, that big strides were made with pressure transducer technology.

1930: Roy Carlson designed the first unbonded wire strain gauge to measure the strain inside a concrete structure.

1938: Arthur Ruge, Massachusetts Institute of Technology, and Edward Simmons, California Institute of Technology, independently but simultaneously develop a process for a bonded wire strain gauge. The two men ended up applying for a patent together.

1952: Foil strain gauges were invented by Peter George Scott Jackson of Saunders-Roe Ltd. Foil strain gauges provided advantages over bonded wire gauges, including better heat dissipation, better thermal stability, better reproducibility, and lower production costs.

1954: The capacitive pressure transducer was developed by Carl Spaulding. These sensors provided a way to measure very small pressures with sufficient accuracy.

1960s: The first thin-film transducers with good stability and low hysteresis were developed. The technology remains in use today for measuring high pressure. Meanwhile, silicon diaphragm and silicon sensor patents were also developed in the late 1960s by Art Zias and John Egan of Honeywell Research Center.

1973: William Polye of Bendix Corporation designed a capacitive transducer using quartz. This made it possible to measure lower pressure ranges.

1979: Robert Bell of Kavlico built on the capacitive transducer technology to replace the quartz body with a ceramic one. This design remains commonly used today.